Representative Director and CEO
Chitose Nagao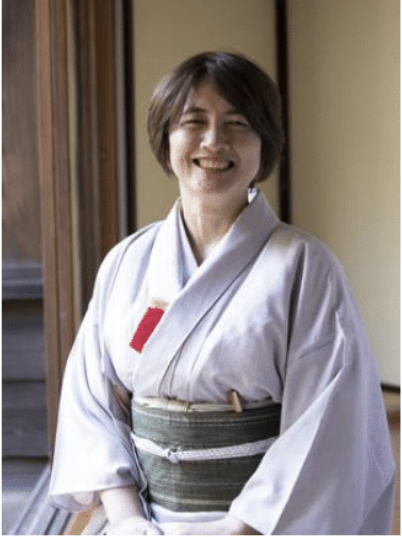 Independent in 2021 after 29 years of global creative and PR director at Dentsu Inc.
After 29 years as a global creative and PR director at Dentsu Inc. she launched a business development and consulting business to promote Japanese traditional culture to the world.

Developing a third wave of matcha
She supports and consults on the hybrid transmission of traditional culture and technology from overseas perspectives, such as "ATELIER MATCHA," a third wave of matcha tea, "Chakuukai," a VR tea ceremony, and "Sumaho Noh," a multi-angle Noh play.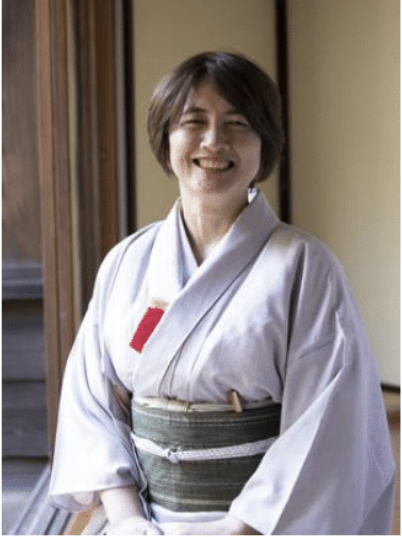 Achievements during his time at Dentsu
In his time at Dentsu, he worked on overseas communications for Japanese global companies, government agencies, inbound tourism, etc. He was in charge of communicating Japan content for the 2015 Rugby World Cup in London and the 2016 G7 Ise-Shima Summit, and in 2019 he founded Dentsu's traditional culture communication team, Japan Culture In 2019, he founded the Japan Culture Hub, Dentsu's traditional culture promotion team. He maintains a wide network both domestically and internationally based on his past business experience.
Expertise in overseas business
We are well versed in overseas business and provide one-stop integrated solutions from research, marketing, business planning, product planning, content creation, PR, SNS strategy, event planning, and advertising strategy planning. We also provide communication support in Japanese, English and French.
Books
Author of "Epic Content Marketing – A textbook of the most powerful content to attract customers" (McGraw-Hill, Inc.)
Qualifications
Associate professor of Urasenke tea ceremony (tea name: Nagao Sosei), Noh play Hosho-ryu, Kodo Shino Ryu, Director of the Foundation " Culture and Art Foundartion".Advisor to "DentsuJapan Culture Hub", Member of the Tokyo Copywriters' Club.
Private
Grew up in Johannesburg, South Africa. Mother of a university student. Lover of Paris, Kyoto, cats and good meat.
会社名
TZEN株式会社(ティーゼンカブシキガイシャ)
代表者
代表取締役 長尾 千登勢
資本金
800万円
設立日
2021年1月28日
所在地
〒141-0032
東京都品川区大崎1−1−1−1209
電話/FAX
03−5926−5828
取引先金融機関
三菱UFJ銀行 五反田支店
住信SBIネット銀行
事業内容
1. 広告、広報、マーケティング及び商品開発等の企画、制作、運営、配信及びコンサルティング
2. 文化コンテンツに関する企画・制作・広告宣伝及び配信
3. イベント、セミナー及びシンポジウム等の企画、運営、興行及び配信
4. 飲食店、カフェおよび物販店の企画、開発及び運営
5. アーティスト、芸能タレント及び文化人等のマネジメント、招聘、及び斡旋
6. 海外におけるビジネスのコンサルティング業務
7. 上記に付帯関連する一切の業務
会社名
TZEN株式会社(ティーゼンカブシキガイシャ)
代表者
代表取締役 長尾 千登勢
資本金
800万円
設立日
2021年1月28日
所在地
〒141-0032
東京都品川区大崎1−1−1−1209
電話/FAX
03−5926−5828
取引先金融機関
三菱UFJ銀行 五反田支店
住信SBIネット銀行
事業内容
広告、広報、マーケティング及び商品開発等の企画、制作、運営、配信及びコンサルティング
文化コンテンツに関する企画・制作・広告宣伝及び配信
イベント、セミナー及びシンポジウム等の企画、運営、興行及び配信
飲食店、カフェおよび物販店の企画、開発及び運営
アーティスト、芸能タレント及び文化人等のマネジメント、招聘、及び斡旋
海外におけるビジネスのコンサルティング業務
上記に付帯関連する一切の業務