Representative Director and CEO
Chitose Nagao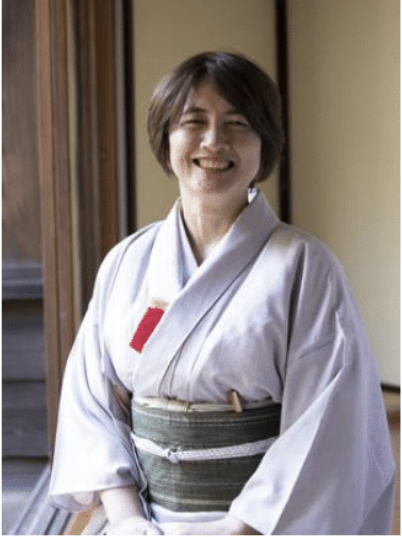 Founded in 2021 after working for Dentsu Inc. for 29 years as a global creative and PR director.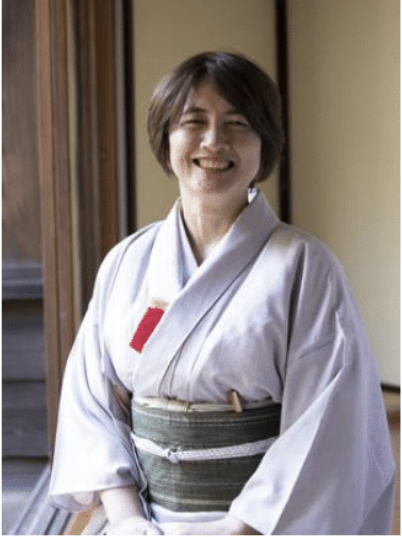 Supporting a hybrid of traditional culture and technology from global perspectives, such as matcha cafe "ATELIER MATCHA," "Sakue," a VR tea ceremony, and "Sumaho Noh," a multi-angle Noh play.
At Dentsu, worked on overseas communications for Japanese global companies, government , and inbound tourism. In charge of communicating Japan contents for the 2015 Rugby World Cup in London and the 2016 G7 Ise-Shima Summit, and in 2019 founded the "Japan Culture Hub", Dentsu's traditional culture communication team.
Providing one-stop integrated solutions from research, marketing, business planning, product planning, content creation, PR, Social media strategy, event planning, and advertising strategy planning. Also provides communication support in English.
Publications
Author of "Epic Content Marketing: A Textbook for the Strongest Content that Draws in Customers" (McGraw-Hill, Inc.)
Qualifications
Associate professor of Urasenke tea ceremony (tea name: Nagao Sosei), Noh play Hosho-ryu, Kodo Shino Ryu, Director of the Foundation for the Promotion of Cultural Artisans, Director of the Association for the Inheritance of the Art of Miyadaiku (NPO), Advisor to Dentsu Japan Culture Hub, Member of Tokyo Copywriters Club.
Company Name
TZEN Inc.
Representative
Chitose Nagao, Representative Director
Capital
8 million yen
Date of establishment
January 28, 2021
Head office
1-1-1-1209 Osaki, Shinagawa-ku, Tokyo
Phone/Fax
03-5926-5828
Financial Institutions Bank
Mitsubishi UFJ, Gotanda Branch 
SBI Sumishin Net Bank
Business Description
1. planning, production, operation, distribution and consulting for advertising, public relations, marketing and product development.
2. planning, production, advertising and distribution of cultural contents
3. planning, operation, entertainment and distribution of events, seminars and symposiums
4. planning, development and operation of restaurants, cafes and retail stores
5. management, invitation, and mediation of artists, entertainment personalities, and cultural figures
6. overseas business consulting services
7. all operations incidental and related to the above
Company Name
TZEN Inc.
Representative
Chitose Nagao, Representative Director
Capital
8 million yen
Date of establishment
January 28, 2021
Head office
1-1-1-1209 Osaki, Shinagawa-ku, Tokyo
Phone/Fax
03-5926-5828
Financial Institutions Bank
Mitsubishi UFJ, Gotanda Branch 
SBI Sumishin Net Bank
Business Description
planning, production, operation, distribution and consulting for advertising, public relations, marketing and product development.
planning, production, advertising and distribution of cultural contents
planning, operation, entertainment and distribution of events, seminars and symposiums
planning, development and operation of restaurants, cafes and retail stores
management, invitation, and mediation of artists, entertainment personalities, and cultural figures
overseas business consulting services
all operations incidental and related to the above